We're gearing up for our new menu coming out on Monday 4th December.
Welcome to our family
Orca has been part of the Raglan community for a fifteen years now. The building we're based in has been functioning as an eatery of some kind since the beginning hosting guests, and making memories since 1953.
Our guests are part of our family. A family that's all about good times, great food, and lots of laughs.
Our food is comforting, nourishing, and good for the soul. It's consistently great food available day and night.
During the day we have a variety of options for you to choose from, whether it be a relaxed breakfast, a cuppa, small bite to eat or lunch there's a little something for everyone. Join us for dinner with our tasty and hearty meals, pair your meal with a beer, wine or even cocktail, we're sure you will find something that will tickle your fancy. We are a all rounder place to eat and relax from cafe & Eatery during the day to restaurant service at night.
Whatever the time of day, we're here to serve everyone. So whether you're a local or a visitor, come on in, it's great to see you.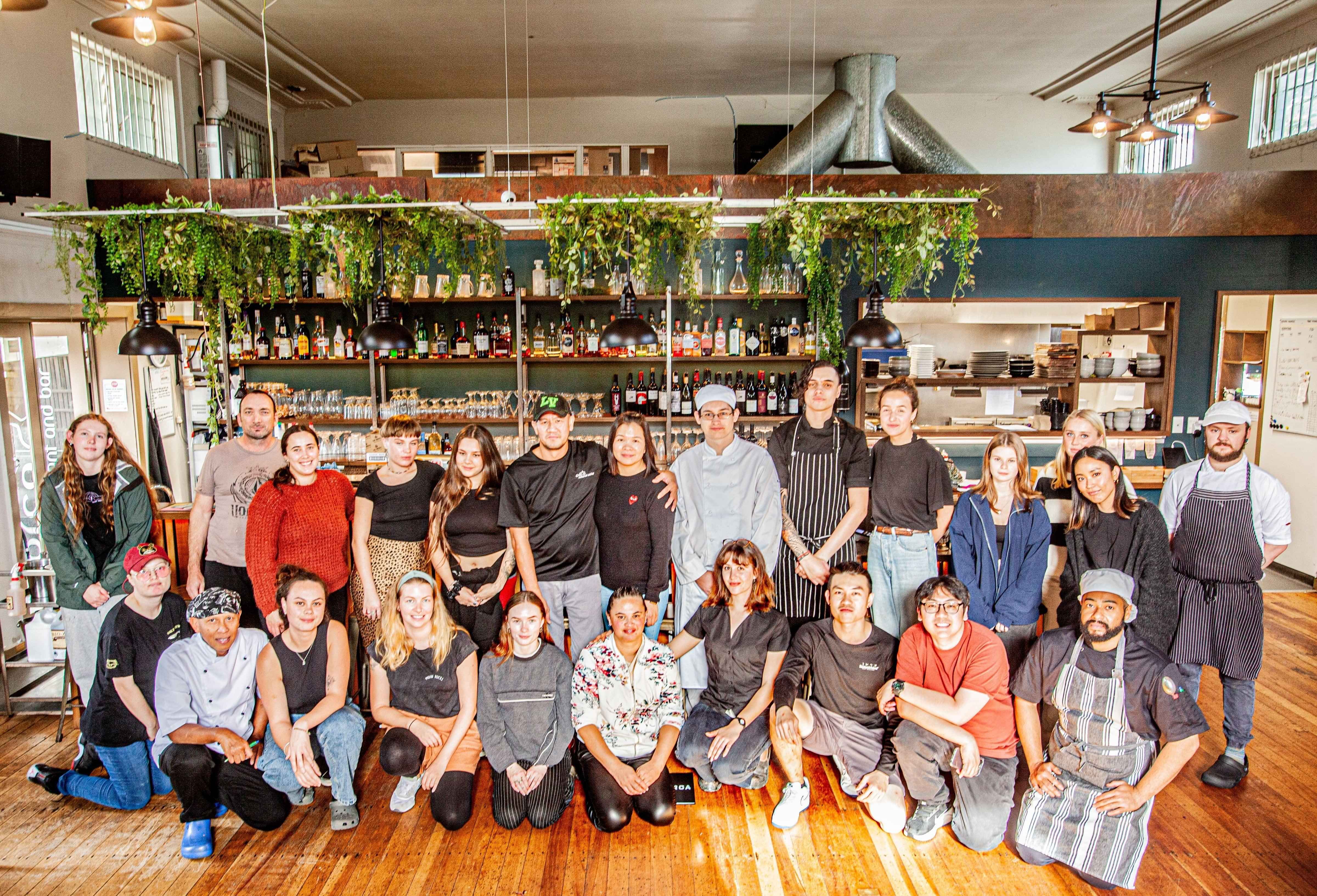 A Raglan Cafe, Restaurant, Bar, Eatery and more
We love food, and we believe that spending time with friends and family over food and drink is the best way to connect. A celebration , a quiet catch up, a few friends enjoying the sun and sea....we are your local - here for you every time.
Our menu changes with the seasons, with food from local suppliers in and around Raglan. We can cater to a range of food preferences - vegetarian, vegan, and can provide delicious food for people with allergies.
We are upping the ante in the drinks department, always looking for ways to tempt customers tastebuds with house made cocktails and mocktails. We have an extensive wine list to choose from.

We've got the most amazing view out to the Raglan Harbour, and a deck where you can bask in the sunshine and admire the ocean view while you eat.
Open daily
9am – late
Breakfast 9am to 3pm
Lunch 12pm to 5pm
Dinner 5pm to 8pm

"Ate breakfast, lunch and dinner during our stay in Raglan. Best avo smash I've had (and I've had a lot)!! Beef cheeks for dinner were incredible too. Hubby was raving about the chicken noodle salad for lunch. Friendly staff, would recommend this place to all."
"Great welcoming staff, our waiter was very helpful and friendly. Dinner/food very yummy and reasonably priced. Enjoyed Good George on tap. Cosy environment and made to feel welcome from start to end. Thanks Team, we will be back again."
"Great restaurant with lovely harbour views. Friendly, prompt service. Good selection of food. Caters for vegetarians, a bonus. We came on our last visit and will return."
"The location, setting, food, price, service... it just all clicked into place for me! First day in New Zealand and the guys at Orca definitely set the standard up above for the rest of the month here! The food was delicious, in good quantities and not expensive; the location superb ..."